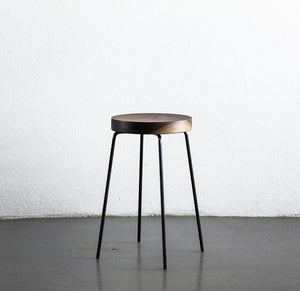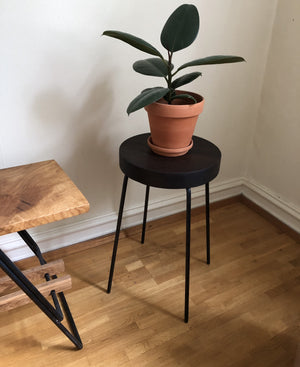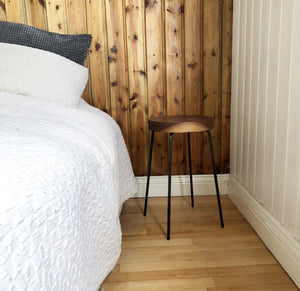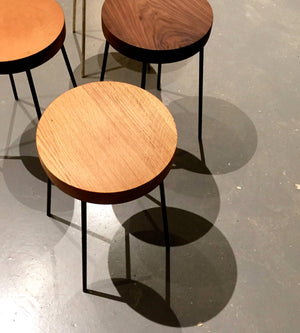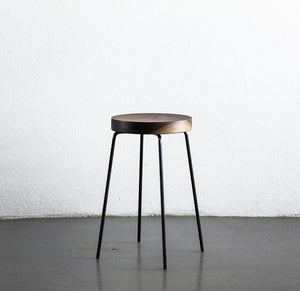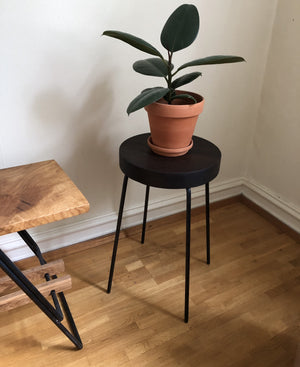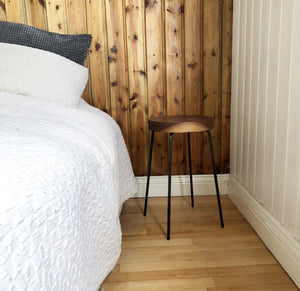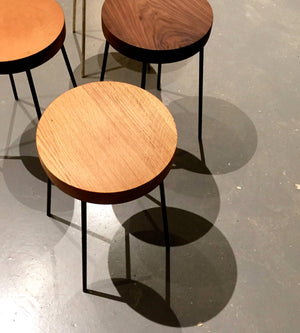 On Sale
Stool
The stool is available in oak, fumed oak and walnut.
The seat is round and made by hand from 2" thick wood. The frame is made of solid black steel, making this stool exceptionally strong and durable.
A wonderfully personalized stool and its ability to double a small side table makes it the perfect addition to any home.