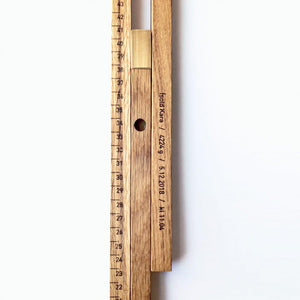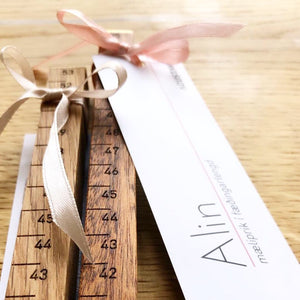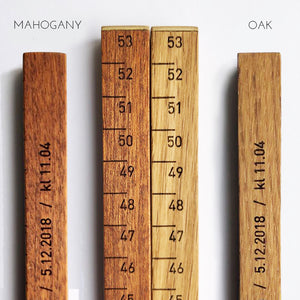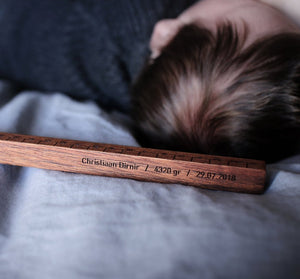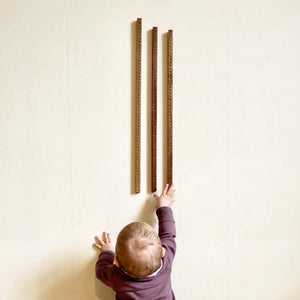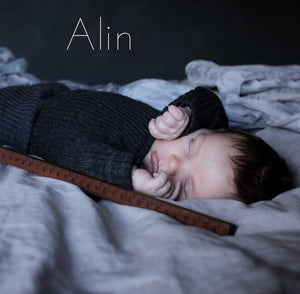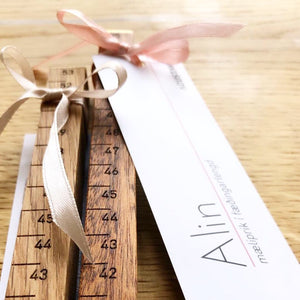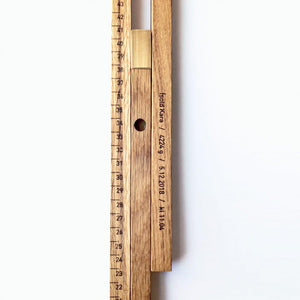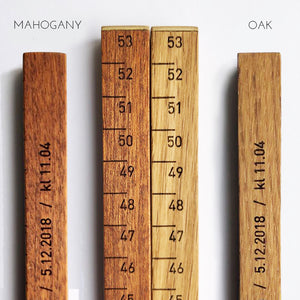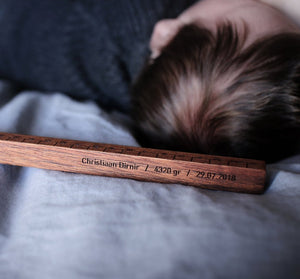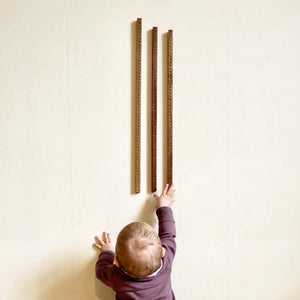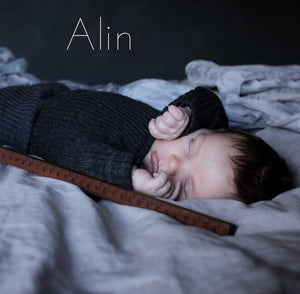 On Sale
Alin - memory keepsake
Cherish the first moments in a new life with this unique memory keepsake. 

Alin is a timeless wooden measuring unit, created by hand in the very length of your little one at birth, engraved with his/ her name, date - and time of birth. 

The perfect memory keepsake to treasure the memory of your little ones entering your lives.  
Alin comes equipped with a keyhole in the back for hanging.
Use the form below to fill in the child's length at birth, name, birth weight, date- and time of birth.
In the dropdowns choose your wood type: oak or mahogany.

Then choose your finish: 'natural' or 'brass capped':
1. Natural finish - the memory keepsake is cut in the birth length of the child and rubbed with an oil/wax blend.
2. Brass capped finish - the memory keepsake is cut in the child's birth length and then a brass insert is added on top and the backside, marking the birth length. Rubbed with an oil/wax blend.
Images on the various types on the left.
Turnover on the creation of your Alin is around 2 weekdays after which we provide you with your tracking number and ship to your home.


Let us know at
info@agustav.com
if this is a gift and you need it before a certain date and we will do our best to meet your needs.