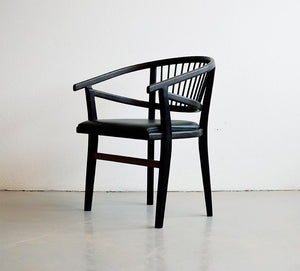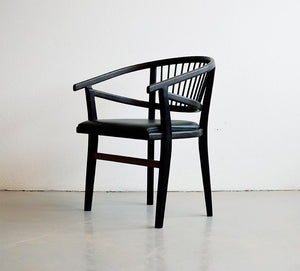 On Sale
Stand alone chair
This stand alone chair works as perfectly by itself in the corner as it does all around the dining table. 
Made by hand with meticulous attention to detail this chair is constructed from three bent laminate semi-circles. The back of the chair is laced with bulging pillars offering sweet lower back support making them as comfortable to sit in as they are striking. 
Available in oak and fumed oak with leather or woolen upholstery and joined together using traditional Scandinavian techniques, this one is waiting to be your next classic.