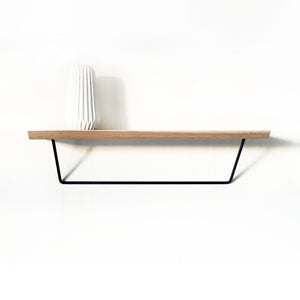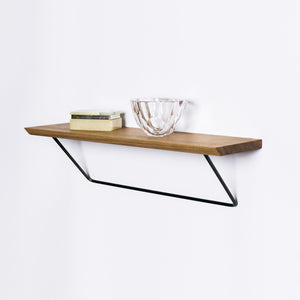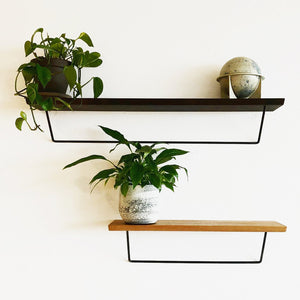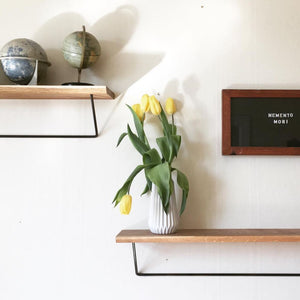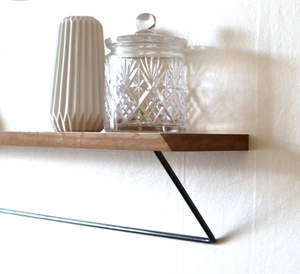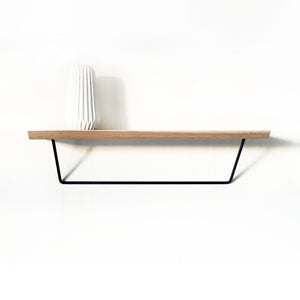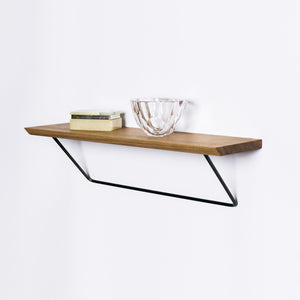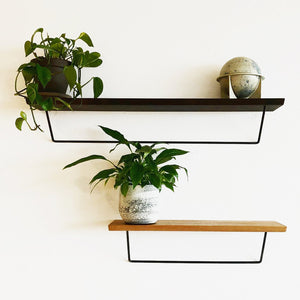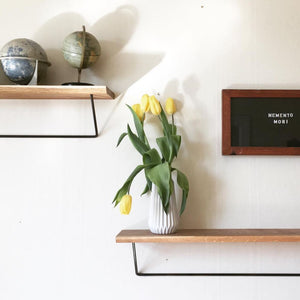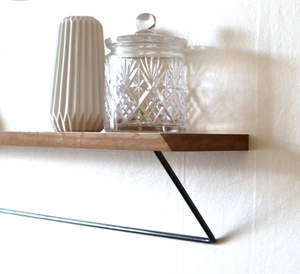 On Sale
Classic shelf in oak
This Classic Shelf is designed to add class and sophistication to any space. It works perfectly on its own and they look amazing grouped together as a shelving unit. In its minimalist way this shelf will help declutter and restructure a space. Display your treasured items on the shelf and allow it to tone your space with your personality. 

The Classic shelf is handmade in solid walnut, oak or blackened walnut. Choose between a brass coated or a black steel support rail. 

The wood is hand-rubbed with an oil/wax blend for the smoothest surface. 

The shelves come in two sizes: 
The smaller shelf measures: 60cm (23.6") long x 2cm (0.8") high x 17,5cm (69") deep.
The larger shelf measures: 90cm (35.4") long x 2cm (0.8") high x 17,5cm (69") deep.


Made to order
The Classic shelf is handmade in Reykjavík, Iceland. Please allow for up to 2 weeks from purchase until the item ships. We sometimes carry items in stock, if you're in a rush please contact us and we'll see what we can do with the time-frame you have.

Installation
The Classic Shelf comes equipped with keyholes in the back for hanging. To hang the back piece measure the distance between the two holes and screw one screw for each hole into the wall with the measured distance between them. Place the metal rail in the designated holes under the shelf and then place the back piece, with the widest part of the keyhole, on top of the screws and gently pushed down, securing the shelf in place.